Go to Market Strategy and global B2B marketing sales
We help local B2B software and High-Tech SMB companies and startups penetrate global markets and successfully compete with global corporations
We are experts in international B2B marketing and sales. We know the challenges of global marketing and have documented all pitfalls and mistakes of other similar B2B companies.  
With experience working in over 50 countries in 5 continents, our mission is to help you find and leverage your competitive advantage, expand globally and compete successfully with well-established international companies
We focus solely on small to medium sized B2B software and tech companies and startups, which are either taking their first steps in the international arena or wish to expand globally. 
The marketing and go-to-market strategies that we devise, methodologies that we apply, marketing plans that we build, channel partners that we recruit and marketing & sales activities that we conduct  – are built around the needs and growth stages of B2B software and high-tech businesses and startups.
We are experts in channel partners development and management in global markets. 
We will build for you the most professional channel partners programs and recruit distributors, resellers, system integrators, MSPs and other channel partners, which are most likely to be your long run partners. Whenever our global network of channel partners will be a good fit, we will not hesitate to introduce you to them. We will onboard your channel partners and manage them until they start generating for you revenues.
We fully dominate the entire spectrum of expertise, skills and best practices to accompany a small to medium sized company like yours –  from the go-to-market strategy high level planning stage all the way to actual marketing, sales and business development activities. 
We will cover  the strategy part but will be happy to also roll up our sleeves and lead the sales and marketing execution phase until you get your first sales.
Nominated channel partners
Decoding the global challenge
Beam Global helps you beam (project) an image of a global player, positioning you as an up-and-coming professional big-league company that will potentially lead your field.
By executing a series of proven steps based on a smart international B2B strategy, marketing plan, and sales scheme, we will help you penetrate global markets, locating the top distributors for you, and guiding you through and executing your first sales.
We will make you a global player
Go to market strategy and international marketing plan
Understanding your business characteristics, your target markets abroad, your industry trends and the competition, will help you plan and budget your B2B marketing efforts, and reach your prospective customers effectively.
Locating channel partners
When conducting sales abroad, many B2B companies need to develop their sales channels using distributors, strategic business partners or other channel partners.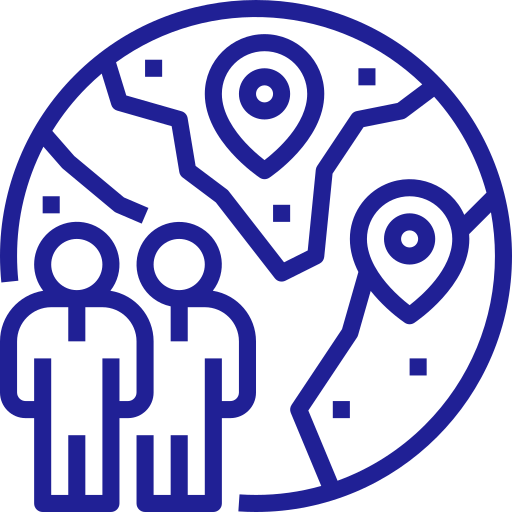 Outsourced sales executive
To get those first happy customers, using the services of an outsourced sales executive and marketing consultant is one the smartest moves you can make
SaaS marketing & sales
It can be challenging to compete with global corporations that have extensive resources and fancy budgets for marketing and sales. it's essential first to devise a comprehensive marketing scheme.
International B2B business plan
We prepare business plans for entrepreneurs and B2B software startups and companies that are planning or have already started international activities.
Financing your global marketing activities
Taking your first few steps to develop markets abroad in order to compete internationally requires a certain amount of investment.
Scouting for Israeli technological start-ups
Are you looking to Invest the next up-and-coming Israeli startup? Make sure to first speak with an expert who is highly familiar with the local technological scene.
"We are a cyber security company, which has been so far  active in the B2C field only, and which has recently decided to strategically move and break into the international B2B markets. Beam Global lead an in-depth process of research of the cyber security market, setting a market strategy and building an international marketing plan for us…"
Amit Bareket , Founder and CEO – Perimeter81
what our clients have to say
Working with Ori was truly a pleasure! His invaluable insights on international marketing, sales and business development pertaining to the innovative e-paper print management system were extremely helpful to our company. Ori provided highly professional service, and met all of our deadlines, despite various constraints from our end. Ori additionally assisted us in establishing a solid marketing plan; obtaining funding; penetrating the U.S market; closing our first sale in India; and recruiting top distributors in Europe.
Beam Global
's vast experience in international B2B marketing and thorough understanding of the software industry, was our springboard to our international expansion with our advanced hotel management system.
Through his professional approach, Ori devised and implemented a marketing strategy and marketing plan tailored to our organization, and which was also relevant to our international target markets.
Guiding us through our initial but critical international marketing steps, Ori was able to recruit esteemed thought leaders in the field and lead the signing of distribution agreements with business partners. He also implemented innovative marketing and sales techniques that were suited to our company, as we transitioned from local to global activity.
We are a cyber security company, which has been so far active in the B2C field only, and which has recently decided to strategically move and break into the international B2B markets. Beam Global lead an in-depth process of research of the cyber security market, setting a market strategy and building an international marketing plan for us. The deep understanding of how to build a marketing strategy for B2B software companies along with Ori's extensive years of experience in managing international B2B sales, with their respective complexity, has helped us to establish ourselves as a leading global player in our area.
Shortly after Ori began working with Idea he quickly understood the nature of the market in which Idea operates, its complexity, and how its competitors operate. Drawing upon the company's advantages, Ori was able to devise an international marketing plan tailored to our budget, to the company's field of operation, and its groundbreaking archiving management technology.
Ori created an international marketing and sales infrastructure that enabled us, as a company just entering the global markets, to successfully compete in the industry with large and well-established enterprises. While establishing a network of distributors in Europe, Ori positioned us perfectly for penetrating European markets.
From our first meeting it was clear that Beam Global was willing and interested to learn about our company and work together. This was extremely important in order to portray our international marketing strategy in writing. Ori was extremely professional, comprehensive, met all the deadlines we set and an absolute pleasure to work with. I look forward to working with him again in the future.
Ori from Beam Global has helped us to build a marketing plan for penetrating into more markets abroad. Ori has conducted an in-depth international market research and has helped us to define and refine our marketing messages – with the aim of acquiring more relevant customers, in a broader scale and for the benefit of all parties involved. His rich experience in international B2B software marketing has contributed to continue our growth.
TriggerPlus has contracted the services of Beam Global, managed by Ori Ainy, to replicate its local market success with its event management system in the international markets.
As our go-to-market strategy is to extend our presence via channel partners, we've opted for Beam Global distributor recruitment program, based on Ori's expertise in recruiting B2B software distributors globally as well as continuous channel management.
Ori has located for us potential distributors of high quality, introduced our offering professionally and with his assistance we are starting to sign distributorship agreements.
As with many start up teams in the area of B2B software, we've started with a strong technological background, but with hardly any business or marketing experience. Beam Global has been accompanying us for quite some time, helping us to close the gaps. In a professional fashion and with unlimited passion and devotion, Ori is guiding and helping us to promote our company and in executing our go-to-market.
Beam Global has helped us at the time that we were considering introducing device management solutions, which we are developing, into new fields in the market. Ori Ainy has done an outstanding work by quickly, yet thoroughly, learning our company and by analyzing our products, markets, advantages and disadvantages compared to the competitors. He has devised for us a marketing strategy, which is based on his many years of experience in international marketing and in particular in the B2B software arena, leveraging our technological edge to expand into new markets.
At SignifiKa we've developed a Plug & Play accessibility solution for mobile apps. Ori from Beam Global has been very helpful in the initial stage of planning our international marketing activities, including the selection of the target territories and customers. Ori has also devised creative ideas and methods to execute our international go-to-market, based on his experience in the field of global B2B software marketing.
Ori's knowledge and experience, combined with his remarkable ability to quickly comprehend our needs, helped us immensely in the entire process of creating a global marketing strategy suited to our unique company.
Ori is a highly-skilled B2B high-tech marketing and sales expert, who, in a short amount of time, prepared for us a highly-professional marketing plan for our software/hardware solution for electronic signatures.
Beam Global conducted market research for our road traffic information system, demonstrating dedication and high skills and rapidly compiled a highly-professional business plan for the purpose of grant funding.
Ori helped us in preparing a professional marketing plan which he tailored to our B2B software company, and which was aimed at obtaining funding for our international activities. Ori demonstrated dedication and skillfulness, together with a deep understanding of the marketing needs of companies that wish to penetrate markets abroad.
Thank you for your thorough work! I have utterly enjoyed working with you. I especially learned a lot from you about how to prepare our company for export, and from the international market research you conducted in our field. I hope to use your consultancy services again in the future.
Beam Global has been contracted to prepare a marketing plan for the company. During his work, Ori has conducted a thorough research and prepared a comprehensive market review, including its size, trends and competitors.
Ori has analyzed our strengths and weaknesses compared to the competitors and positioned Diuk in the international marketplace and with respect to different territories and countries.
Ori has devised a marketing strategy and a working plan for the next years, which has been accepted by our management.
I'd like to mention, Ori's commitment and professionalism throughout the entire work process.
Ori cooperated very well with the team now and has prepared and presented his work clearly and intelligently.
Ori has been of great help to us. To begin with, he has fully understood all our inherent business aspects and thereafter wisely guided us how to word and what to stress in our funding application. He was available throughout all the application process and did everything to help us submit the application on time. And indeed, we have obtained the funding! Thank you!
Ori Ainy from Beam Global fully understands the complexity and challenges of international sales. As our marketing consultant, Ori has helped us to consolidate our products and sales channels strategy of our new technology. Given the market data and mapping of key market players, Beam Global has decoded our global go-to-market strategy.
Beam Global 's professional and thoroughness working process with me and with all other professional industry leaders and market players along with Ori's endless patience, is highly appreciated. I have obtained exactly what I needed in the area of B2B software marketing. Thank you.
We are an international EdTech company with worldwide offices and distributors. Ori Ainy from beam Global has conducted for us an advanced seminar on the topic of locating and managing distributors, during our annual sales meeting, where we present the company's strategy and working plan. The seminar covered topics such as the relationship between strategy and sales channels, the challenges of managing channel partners, methods to locate distributors, the recruitment and onboarding process, principles and tips in channel management and common conflicts. It was an in-depth and thrilling seminar, with plenty of case studies and insights. It has equipped us with a handful of tips and tools to successfully locate and manage distributors worldwide.
Xpandion is a software company selling its solutions in international markets for several years. Ori Ainy from Beam Global has been very helpful by preparing for us an international marketing plan for a new market and by updating our current strategies and plans. Ori is a true professional in the international marketing arena. He has studied the company, researched the market and the exact product category to which we belong and proposed creative and effective ideas. Ori has helped us a lot and we recommend working with him.
We've contacted Beam Global's services to submit a funding request from the Ministry of Economy in 2018, including the preparation of a market research and a marketing and sales plan. Ori has done an excellent job, which resulted in almost the entire budget of the application to be approved. I highly recommend using Ori's services to prepare marketing plans for these programs.
Ori Ainy from Beam Global is a true professional when it comes to international B2B marketing. In quick and efficient work, he prepared for us an international marketing plan that allowed us to win the tender and receive the grant of the "Smart Money" program of the Ministry of Economy to support our continuous global expansion.
Ori from Beam Global is a great person to work with, bringing expert knowledge, integrity, and very easy to work with approach. In each of my engagements with Ori, he was able to collaborate very effectively on the project from start to finish. In particular, the end results stood out in my mind. Ori built an excellent marketing plan based on in-depth market analysis and tight consultation for strategy implementation. Ori presented several strategical options with both pros and cons.  This enabled executive management to make informed decisions. Additionally, Ori delivered high-quality documentation high-level materials which allowed for very efficient transfer of knowledge and future training on the company systems. This project had a large impact on our business. In short, I would consider any company very lucky to have Ori's services, as he is the generator for creating the atmosphere and structure necessary to bring in a successful project.
K2View is a global provider of advanced data management platform that takes the promise of a 360-degree view of data to the next level. We were looking to leverage our patented micro-database technology and our worldwide presence and success with Tier 1 enterprise customers to the lucrative Data Privacy Management market and evolve from a technology provider to an off-the-shelf cloud-based E2E data privacy solution. We've therefore contracted the services of Beam Global, which specialize in B2B software, SaaS strategy, and international marketing. Beam Global has conducted a thorough market research, decrypted our competitive advantage given the market needs and trends, and helped us with building the strategy and focus of our data privacy offering.
Makshivim Net has developed a platform in the mHealth and DTx fields. As preparation for our penetration into international markets, we chose Beam Global to carry out a comprehensive process of market research, devising a marketing strategy and preparing an international marketing plan. Ori conducted a very comprehensive market research for us, classified our software and service solution into the relevant professional international field, characterized the market, its trends, barriers, opportunities in it, the various customer segments and analyzed the ecosystem and analyzed the competitive environment. The process included an informed choice of the geographical target markets as well as the other components of the marketing strategy, which he has converted into a ready-to-implement operational marketing plan.
Beam Global is a professional company with a very high business understanding that incorporates an exceptional ability in learning the business and its needs in a relatively short time. Ori Ainy quickly switched from an external consultant to an esteemed staff member in our long and challenging go-to-market process to reach international markets throughout the Corona year. Despite the difficult year, we were able to set a number of goals, with an agile analysis in the face of changes in the world, which include signing partners and motivating existing ones. In conclusion - above all knowledge and experience, the feeling of a human resource that has very high value to the company.. Thank you very much and wising us continued success.
Thank you so much for your professional work in preparing an international marketing plan. I really enjoyed seeing how you collect the materials and formulate the insights into a comprehensive and practical working plan. I really appreciate it.
Within a very short period of working with Ori, he was proficient in presenting our solution to potential partners accurately, created a positive business environment and identified their interest successfully. I would recommend Ori to any company with a solution that is sold via partners, and that wants to reach a higher global penetration both in current and new markets.
I approached Beam Global after the first application for the "Smart Money" program grant, which I submitted with the help of another party, was rejected. Ori led me through an in-depth process with a lot of patience and professionalism. By going down to the details, he led the writing of an accurate and high-quality marketing plan. The results were not late in coming and our application was accepted, and we received permission to join the program at perfect timing to take off to the next level. The choice of Ori to lead the process was excellent and we will continue to use his services further down the road.